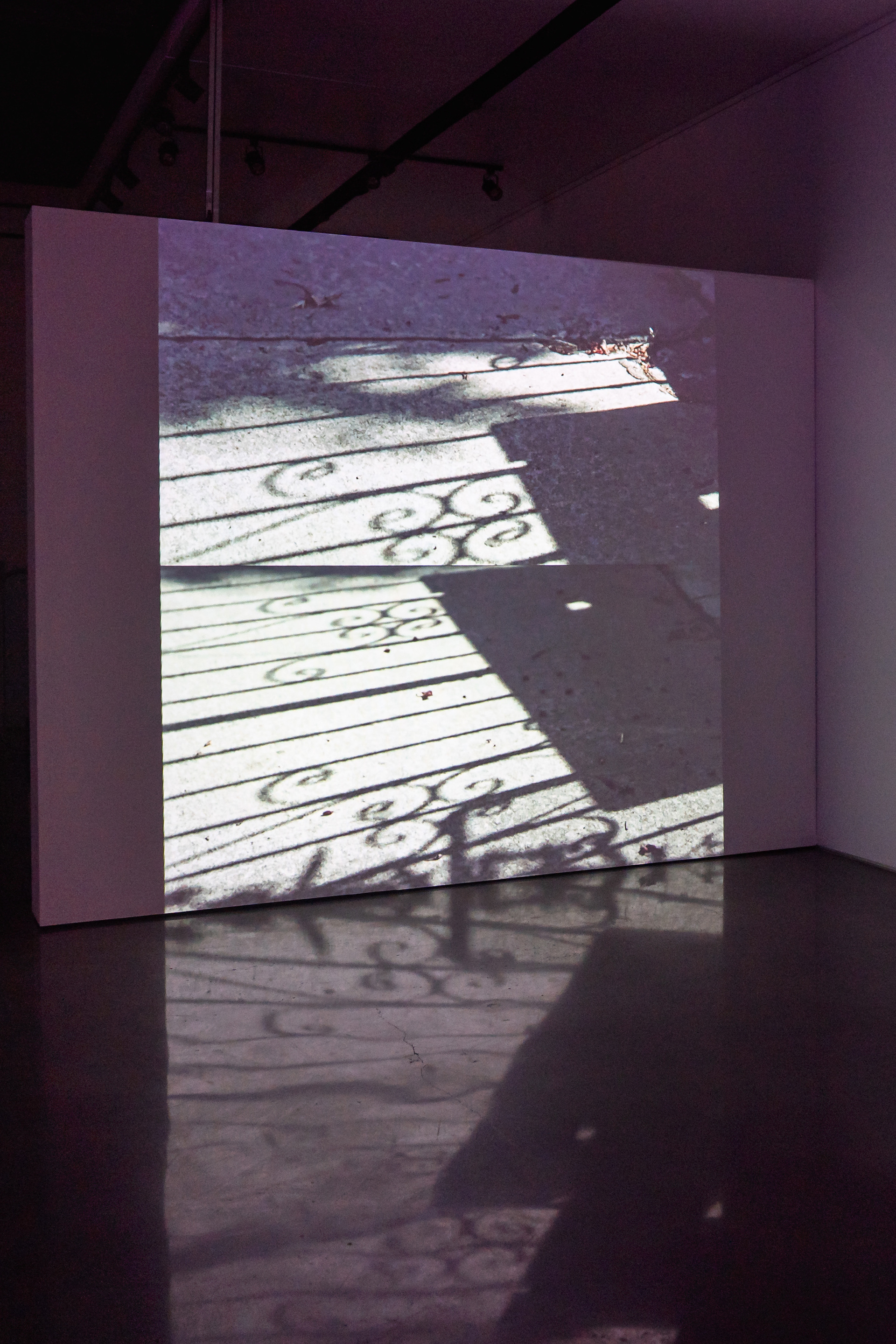 video projection, sound
9:03 min 
Grew out the Concrete is a video that captures the afternoon lights and shadows cast on the sidewalks of City Terrace, Los Angeles through a slow-motion journey. Shapes and lines come together at different moments, implying symmetry, and drift apart at others in a stream of consciousness flow that attempts to dissolve the physical limits of the space that contains them. The continuous movement of the camera reveals silhouetted patterns of fences and walls that evoke the working class neighborhoods of the United States, Latin America, and the Caribbean. This visual language addresses dialectics of interior and exterior space and the desire to break with this architecture of isolation, or isolation of one's body and mind.
All photos by Kyu Sun Hong
proyección de video, sonido
Grew out the Concrete es una instalación de video que captura las luces y sombras de la tarde proyectadas en las aceras de City Terrace, Los Ángeles a través de un viaje en cámara lenta. El movimiento continuo de la cámara revela patrones silueteados de verjas y muros que evocan los barrios de las clases trabajadoras en los Estados Unidos, América Latina y el Caribe. Este lenguaje visual aborda la dialéctica del espacio interior y exterior y el deseo de romper con esta arquitectura de aislamiento, o aislamiento del cuerpo y la mente.